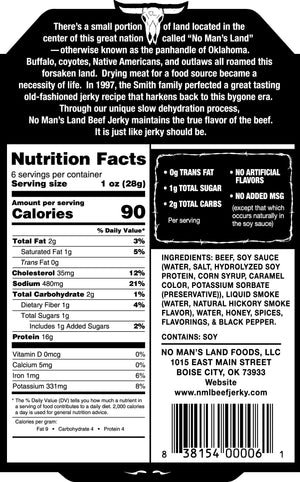 Black Pepper Beef Jerky - 6.0oz
Our new line of jerky has the same great classic flavor with an added kick of "Cracked Black Pepper". Give your taste buds something they've been craving!

No Man's Land Beef Jerky is USDA Certified Beef, you can be guaranteed that you will be getting some of the best beef jerky that your money can buy. 

Made in USA.