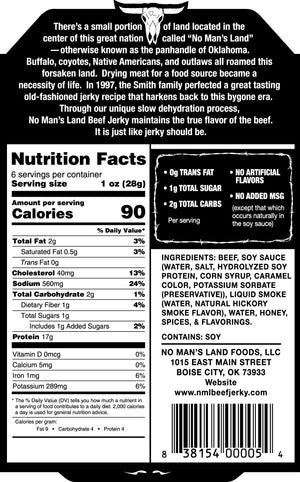 Hot Beef Jerky - 6.0oz
If you want it hot, then we've got what you want. The spiciest beef jerky around. It'll make you sweat on a cold January morning. There's not a taste like it anywhere else. 

No Man's Land Beef Jerky is USDA Certified Beef, you can be guaranteed that you will be getting some of the best beef jerky that your money can buy. 

Made in USA.