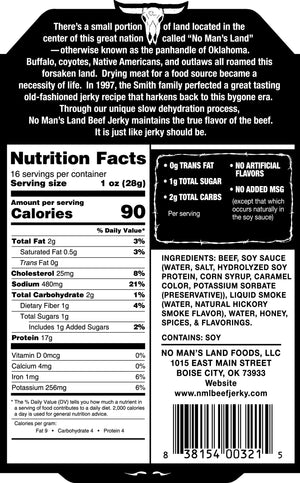 Mild Beef Jerky - 16oz
For those a little more tame at heart, our mild beef jerky has all the great flavor of our hot variety without all the hot spices. You can't go wrong with this stuff. It will tickle your taste buds and make you beg for more. 

No Man's Land Beef Jerky is USDA Certified Beef, you can be guaranteed that you will be getting some of the best beef jerky that your money can buy. 

Made in USA.